I
nterpretation
Interpreters are available in 230+ languages, including American Sign Language (ASL). We can provide you with interpretation service based on your need – whether that's over the phone (OPI) or remotely via video (VRI).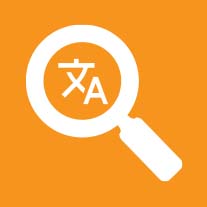 Check Availability for a Language
Instantly look up if we have interpreters who speak a specific language.
Over the phone interpreter available for
Over the phone interpreter unavailable for
Video remote interpreter available for
Video remote interpreter unavailable for
Services
Over-the-phone and video remote interpretation services are provided immediately after registering for an account. We do not charge setup or signup fees.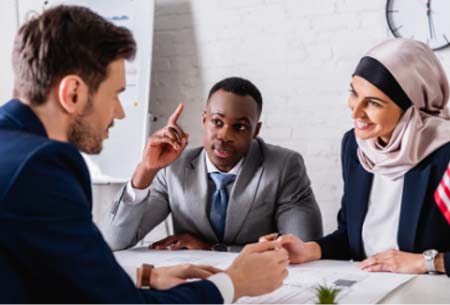 Consecutive Interpretation
Consecutive interpretation is when each speaker takes turns and pauses to let the interpreter communicate to the other party in their language. It is commonly used in 1-to-1 or small-group settings. Our certified interpreters maintain excellent standards of professionalism and have exceptional interpersonal skills to help facilitate interactions between languages.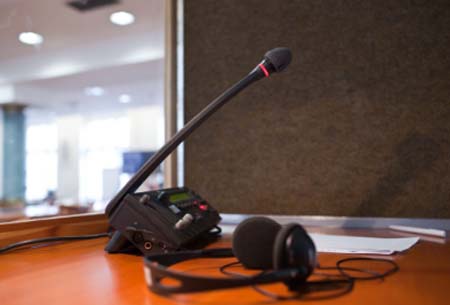 Simultaneous Interpretation
Simultaneous interpretation is done by interpreters in an isolated booth who listen to the speaker through a headset and speak the translation into a microphone, which is wirelessly transmitted to headsets worn by audience members. This style of interpretation is generally best for large conferences or meetings where two or more languages are required. This service requires trained interpreters and specialized equipment, and we can connect you with a provider for this service.
American Sign Language (ASL)
We create understanding between the deaf and hearing-impaired via American Sign Language (ASL) to individuals in numerous businesses, organizations, and personal circumstances.
Sign language interpretation services are available via remote video anywhere in the world.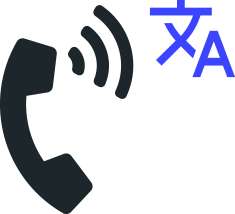 Over-the-Phone (OPI) Interpretation
Over-the-phone interpretation (OPI) is similar to a 3-way conference call with the interpreter translating between the other 2 parties who speak a different language on the phone. We provide interpretation for 230+ languages allowing you to overcome any language barrier and create understanding. You can sign up for an on-demand account and have access to an interpreter today!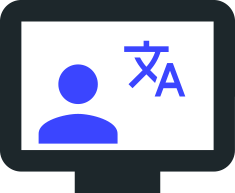 Video Remote Interpretation (VRI)
Video remote interpretation can be done with a group and combines voice and video technologies to communicate remotely while seeing the other person. This interpretation service is ideal for ASL and when communication of body language and verbal communication by the translator is critical. Video remote interpretation can be made anywhere and on any device with an internet connection, including desktop and laptop computers, tablet devices, and smartphones.
Interpretation for Healthcare
All of our medical interpreters are certified by the Joint Commission's 2015 Standards for the Hospital Accreditation Program and the Ambulatory Health Care Accreditation Program, which include standards to improve communication, cultural competence, and patient-centered care. All interpreters must also participate in CMS Compliance Training, including training on protected health information (HIPAA) and Fraud, Waste, and Abuse (FWA).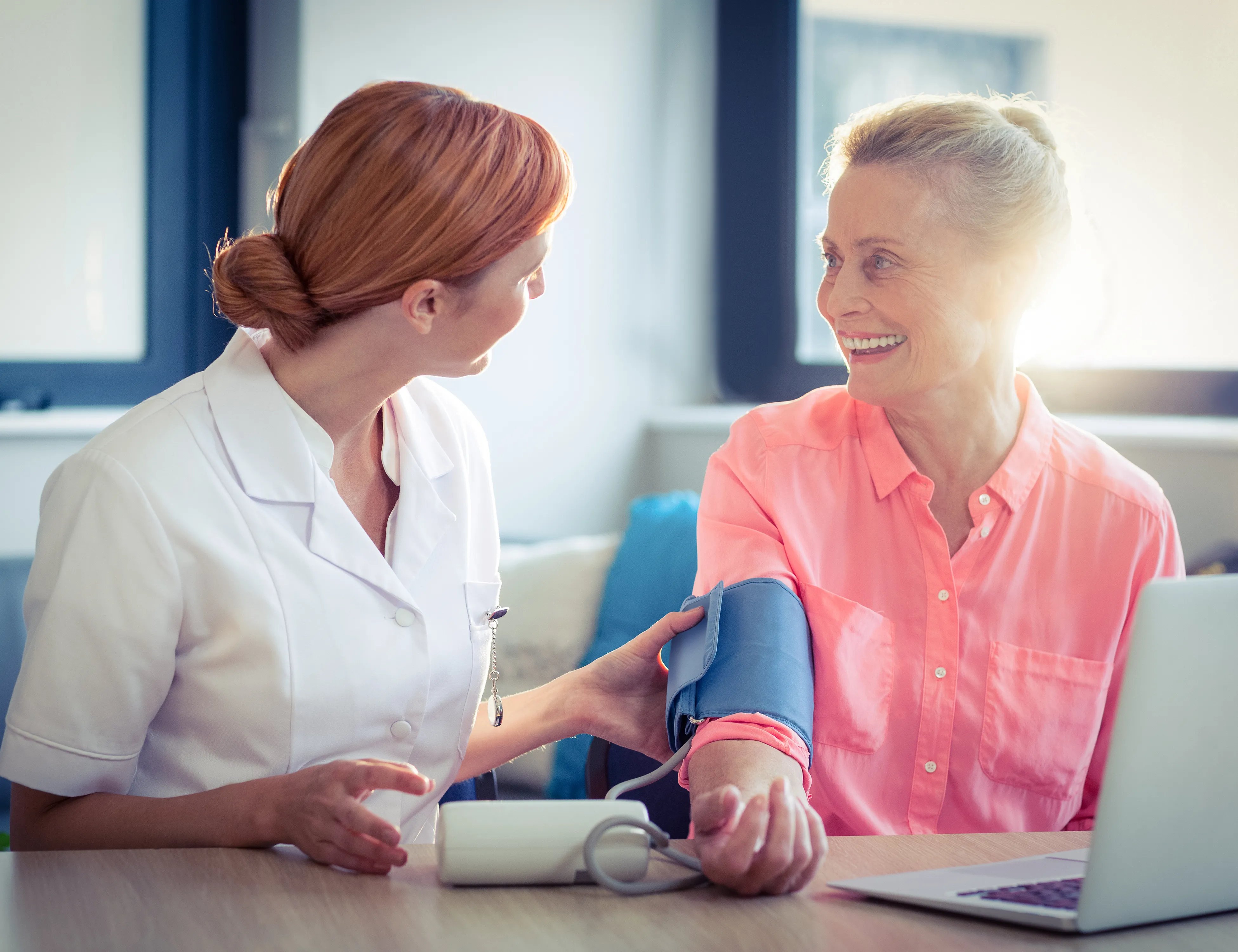 Interpreters When You Need Them
In healthcare settings, interpretation is often relied on to communicate timely and sensitive information. Without accurate interpretation, limited English proficient patients do not receive the same level of care as native English speakers. Argo Translation offers instant access to interpreters that is available 24/7, making it an ideal service for an industry that relies on time and accuracy.
Interpretation for Legal Services
Interpretation can play a critical role in how limited English proficient individuals navigate the legal system from an attorney's office to a courtroom. Argo Translation offers experienced, certified legal interpreters for hearings, depositions, consultations, arbitration, and judicial proceedings, among other legal services.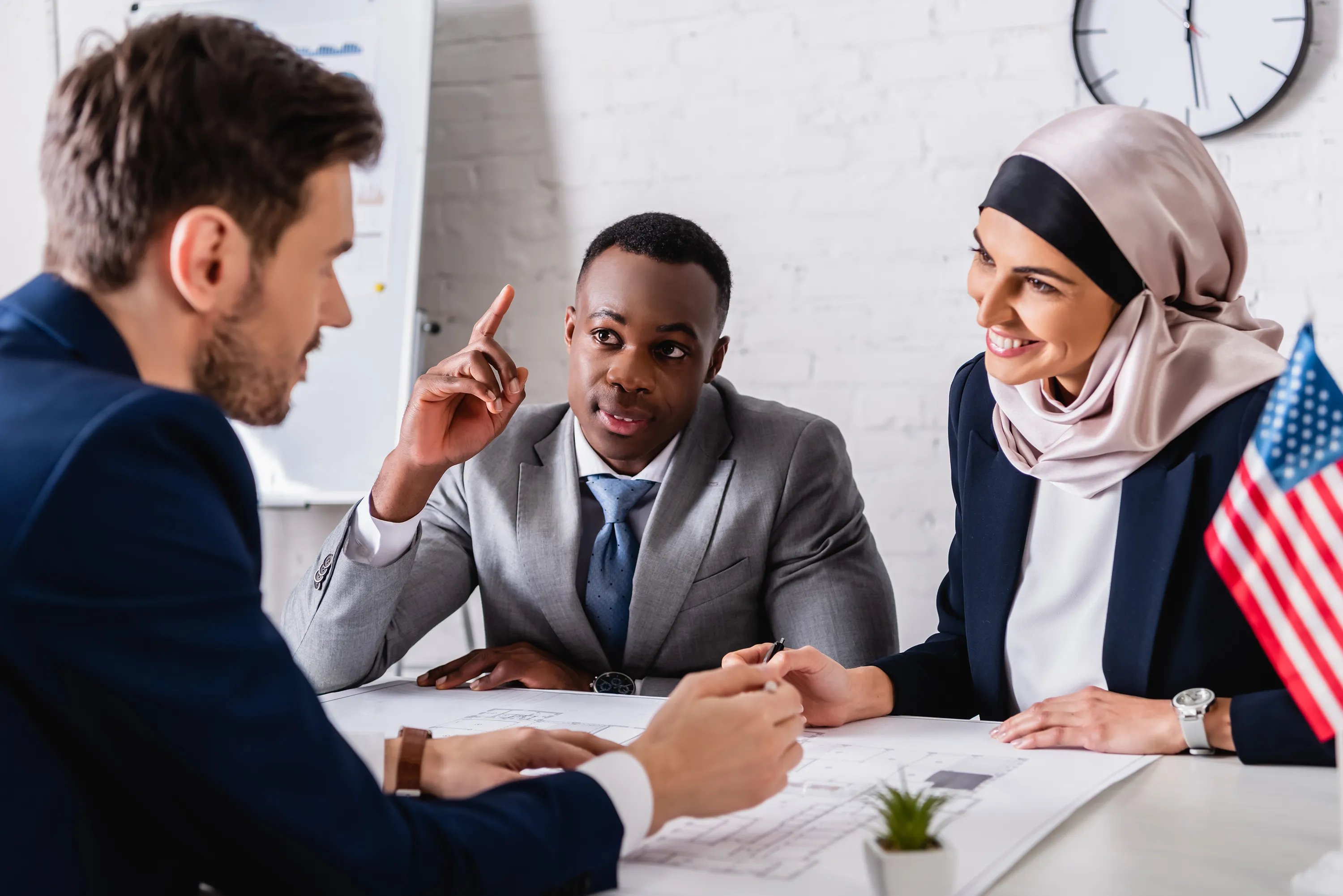 Expert, Unbiased Legal Interpreters
With a third-party professional interpreter, existing familial, social, or professional relationships will not compromise the neutrality of the legal proceeding. Your law office can rest easy knowing technical legal information will be interpreted accurately for the limited English proficient client.
Interpretation for Education
To meet the legal interpretation requirements for limited English proficient parents, schools should offer a professional interpreter if needed in any parent-teacher conferences, school meetings, meetings about special education, or any other conversations regarding a child's education to ensure critical information is communicated meaningfully and understood completely.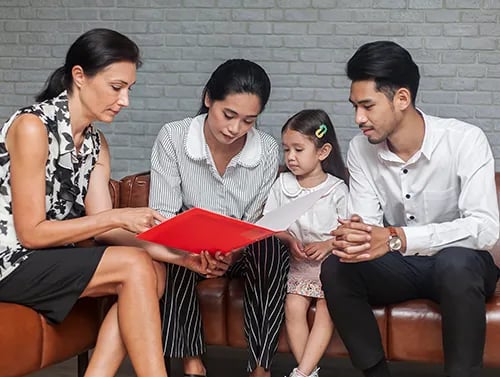 Culturally Aware Interpreters
Our unbiased, third-party interpreters are well-versed in the cultural nuances of the communities and languages they serve. Schools can count on our interpreters to convey sensitive student information accurately and in a culturally appropriate manner to best serve the parent and child's needs.