Translation Solutions
We provide high-quality and exact-fit translation solutions for non-profit, private, and public businesses. Our dedicated approach to delivering exceptional customer service and holistic problem-solving is what sets us apart from other translation providers. If you have a translation need, we have a solution that will help you succeed in accomplishing your business goals.

Values That Serve You
What makes Argo Translation different? Our commitment to values results in success for our customers.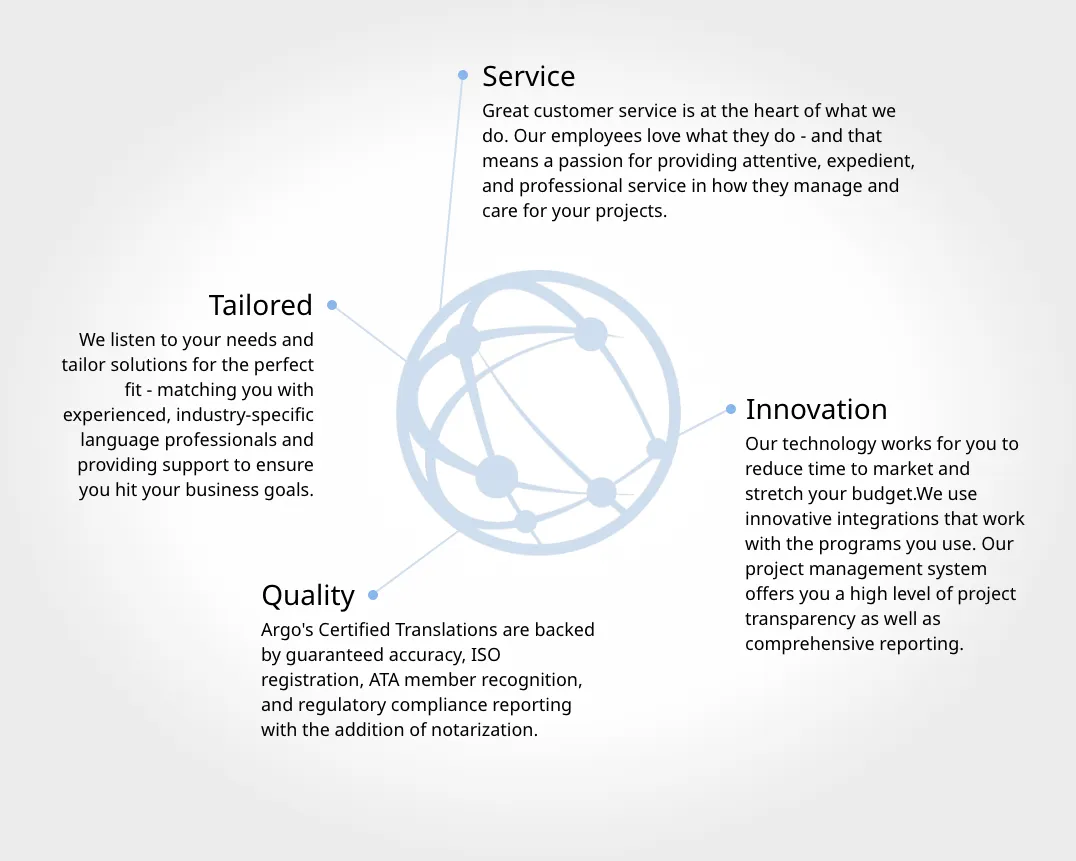 Multilingual Solutions
What type of translation project do you have?
5-Star Argo Certified Translation
Do you need accurate messaging for a multilingual audience? We're a translation partner who backs up our certification with an accuracy guarantee.

Have Questions?
Let's connect. How can we help answer questions about translation solutions?