CMSConnect®
Our Cross-Platform Multilingual Suite (CMSConnect) connects to a growing number of content management systems (CMS), product information management (PIM), customer relationship management (CRM), marketing automation, and digital asset management systems (DAM) to make translation of content simple and easy.
CMSConnect facilitates seamless translation of content from your platform using your processes. Each connector in CMSConnect is designed for high security, minimal overhead, and quick delivery at the level of quality your business requires.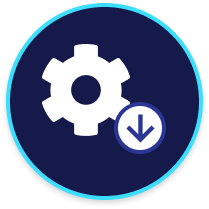 Reduced Overhead
Plug-and-play implementation and no developer resources required to ensure you get up to speed quickly.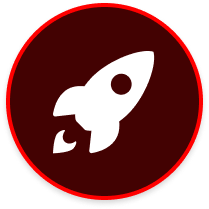 Streamline Translation
Simple submission process from your platform to send content for translation with a couple of clicks.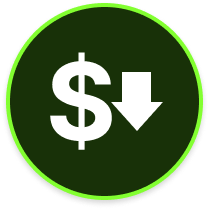 Optimize Cost
Reduce cost of translation with lower setup and maintenance costs, as well as centralized TM cost savings.
"CMSConnect made translation light and easy for our intranet content - and IT is thrilled too! It doesn't get better."
-LEADING RETAILER
Communication Protocol Solutions
CMSConnect plugs into a number of digital platforms using natively supported communication protocols. Using these protocols to export and import content for translation provides tremendous flexibility in managing translated content for numerous digital platforms with highly tailored workflows that match your production process to streamline work.
CMSConnect: SFTP
Designed to make your job managing digital content in different languages easy.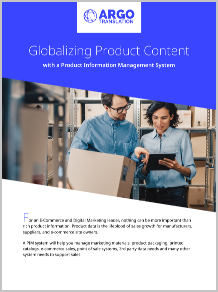 Product Information Systems eBook
Product Information Systems (PIM) are vital for many businesses. Find out how globalizing this information can benefit you and your clients.