Our Values
Our values make us who we are. Learn about the key values we keep in mind every day when working with colleagues and customers.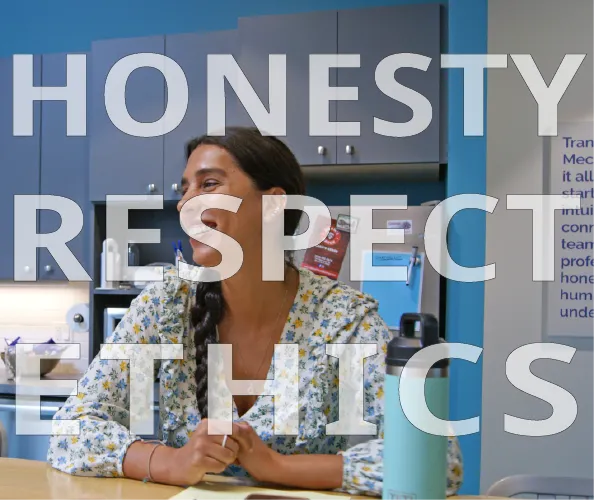 Do the Right Thing, Always
Conflicts can cause project challenges that we must address well to deliver successfully. We promise what can be done, clearly explain the situation, listen, and be fair. Essentially, we follow through on what we say we will do.
This is also a value Argo Translation lives by with its employees. We emphasize that employees treat each other with understanding and always do the right thing. We help each other in times of crisis with projects, clients, work scheduling issues, and anything else that may happen.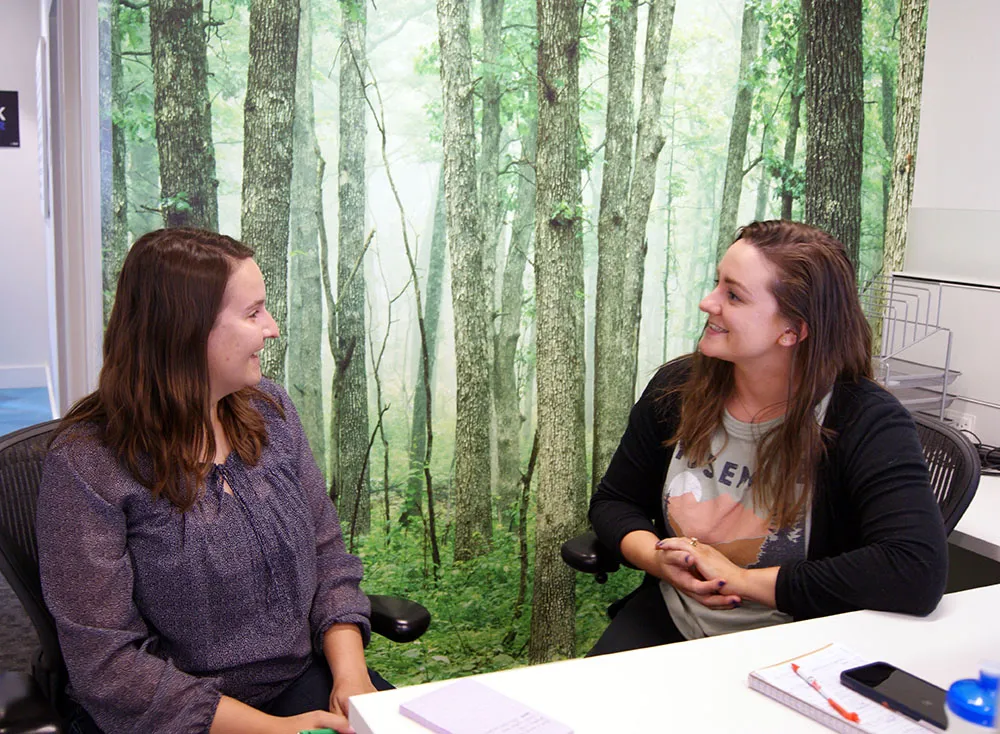 Listen to Understand
Listening to customers and fellow employees produces a clear understanding of any situation. We take time to listen without interrupting and work on solutions together.
Argo Translation listens to their employees regarding any problems with clients, other employees, or any personal issues that may be affecting them. Together we can work on solutions.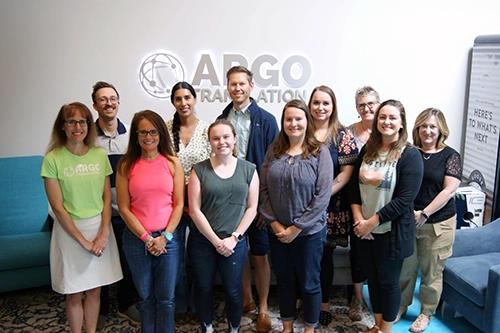 Treat Each Other Like Family
Argo Translation has always been big on treating employees like family. If an employee needs help at work, at home, or otherwise, we will try to help as best we can. Employees are also encouraged to listen to and help each other whenever necessary. This helps everyone feel more comfortable and supported, not only at work but in life in general.
"There is not a culture of superiors and inferiors ~ even those with significantly more experience have always referred to me as their colleague from Day 1, and it's cool knowing that you are worthy of the same respect as everyone else."
-Kati Latta, Project Manager
Open Positions
Browse our open full-time career opportunities below and consider a rewarding career at Argo Translation.
Account Manager
Join the sales team of a growing and innovative Language Service Provider in the Greater Chicago Area. Argo Translation is not your typical language services firm. We have been pushing the limits of the industry for almost three decades, and now our team is looking for the right sales talent to help us meet our aggressive growth goals. Specifically, we are looking for an Account Manager to nurture and grow the relationships with our existing customer base.
At Argo Translation, our service offerings and commitment to quality are second to none.
ISO 17100, 13485, and 9001 registered
Our On-time project delivery rate of 99.6%
Full-service website localization, CMS connectors, mobile application, and software localization
Video subtitling and narration
E-learning localization
Telephonic interpretation
Fully integrated CRM (HubSpot) and production platforms for faster response times
Access to Hubspot Sales Module, Zoominfo, and Lead Forensics for sales enablement
Unparalleled transparency in proposals and cutting-edge reporting capabilities
Annual reports with links to project files
Very detailed proposal formats
Automated compliance reporting
Our all-new customer dashboard features real-time project status, access to quotes, sales orders, and invoices, annual spend by language, and monthly spending infographic
Benefits
Generous base package commensurate with your experience

Commission is set as follows (calculated on gross margin): New clients: 10% for year 1, 8% for year 2. Nominated accounts: Choice of 10 target accounts for 3%. Portfolio growth: 3% of increase over the quarterly average of your portfolio

Bonuses

100% coverage of Health and Dental Insurance

3% minimum salary match on 401k

Paid vacation

Flextime

Work-from-home options

Student loan reimbursement
The ideal candidate is a motivated, organized, and creative individual who welcomes the challenges of nurturing key customer relationships. You will nurture key customer relationships, identify business opportunities within those accounts, and close business deals while maintaining extensive knowledge of our company and service offerings.
KEY RESPONSIBILITIES
Mentors and leans on the team of project managers to support end-customer translation needs

Collaborates with outside sales to identify opportunities to grow existing accounts

Performance goals are based on the incremental growth of existing accounts and end-customer satisfaction

Monitors spending levels of existing clients and looks for growth opportunities and to resolve decreases in spending

Monitors news stories about our clients and their industries so we can provide value and monitor trends that impact our relationship
Qualifications
Bachelor's degree or equivalent experience

2 to 5 years of account management experience

Excellent written and verbal communication skills

Translation industry experience is a plus

HubSpot CRM or similar experience is a plus
As part of the screening process, you will be asked to take a 2-part 20-minute evaluation.
How to Apply
Please complete this short survey to start the application process
Project Manager
RESPONSIBILITIES
Serve as the primary point of contact for all types of translation management projects.
Work with internal team members and subcontracted translators to ensure projects are completed error-free. Oversee all operational aspects of the project to ensure on-time delivery to the client.
Manage timelines, budgets, and resources. Communicate with contractors and clients about project-related questions and issues as they arise.
Coordinate with the sales team to identify new opportunities and deepen client relationships. Report written and verbal project status on regular basis.
Candidate must have the ability to provide excellent customer service. One of our most important core values relates to the idea of "plus-one" or providing one additional positive contribution to each and every project.
EXPERIENCE REQUIRED
Minimum of a bachelor's degree, preferably in a language-related discipline
Eagerness to work in a collaborative, team-based environment
Ability to prioritize, multi-task, and function independently
Positive attitude in a fast-paced, deadline-driven environment
JOB BENEFITS
Competitive salary with a performance review at 6 and 12 months
Free health and dental insurance
401k plan with bonus payments
Student loan repayment program
Quarterly check-ins with the Production Manager
Modern office with a collaborative environment
Flex-time and work-from-home options
HOW TO APPLY
You will complete a short survey, upload your resume, and take an evaluation test through this link.
Translator/Editor
Currently seeking translators and editors in all languages. Please review the requirements and responsibilities and begin the application process by clicking the Apply Now button below.
RESPONSIBILITIES
Serve as a subcontracted resource for multiple projects
Work with Argo's Project Managers to provide high-quality translation while using client-provided terminology and translation memory resources
Work with WordBee translation management software
Work closely with Argo's Project Managers to handle client review results and feedback
Must be accountable for deadlines
REQUIREMENTS
At least 5 years of experience as a translator/editor
Must be familiar with translation management software (We can provide WordBee training)
Experience in a specific domain is a plus and may be required for certain types of projects
HOW TO APPLY
You will complete a short survey, upload your resume, and take an evaluation test through this link.