In today's technological world so many different programs and platforms are integrated and used by one another. One must keep this in mind when translating!
Microsoft is a great example of this. Microsoft has over 200 different products, all of which are widely used!
It only makes sense to be consistent with terms throughout all of these products. In fact, this is so important that Microsoft even provides us language folk with their Term Base so that we can be consistent with them!
You can search for terminology on their Language Portal here.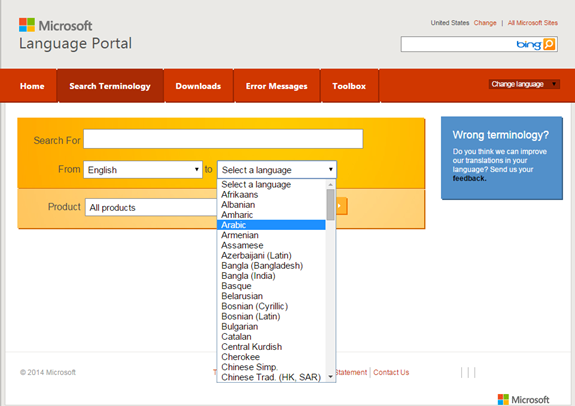 Just choose the target language and it will give you all of the translations of your term for any Microsoft products it appears in.
Consistency is key in translation! For any translation project where the target may be integrated with a Microsoft project, the Microsoft Terminology Search should be used.