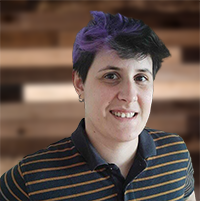 Paula Deangeli
Project Manager
Holding a graduate degree in Spanish to English Translation from ISP N°8 (Santa Fe, Argentina), Paula joined the Argo Translation team in April 2022 after working for more than 3 years as a freelance translator.
After obtaining her degree in 2019, Paula toured some countries in Europe, where she was able to put into practice her knowledge of English and enjoy the different cultures by meeting local people. Her favorite part of working at Argo Translation is the company's appreciation for a positive communication environment and excellent organizational skills.
In her free time, Paula enjoys playing with her cat, exploring new places with friends, and playing video games.